Many people go on vacations, not to relax, but to take part in adventurous activities. Quite a few people enjoying doing activities that are not possible back in their country. One activity that is extremely popular in the Middle East is desert safari in Dubai. Though there are other cities in UAE that offer such safaris, Dubai desert safaris tours are preferred by tourists.
Dubai is the place for adventure. Millions of tourists come to experience one of the greatest cities in the world, and the wonderful sights and attractions it offers. One of them is the desert safari. There are many other types of safaris you can choose from. From luxurious safaris that let you ride in style to safaris that take you to unexplored locations, you can pick the adventure that most tempts you. Let's check out the amazing safaris that are on offer.
Desert Safari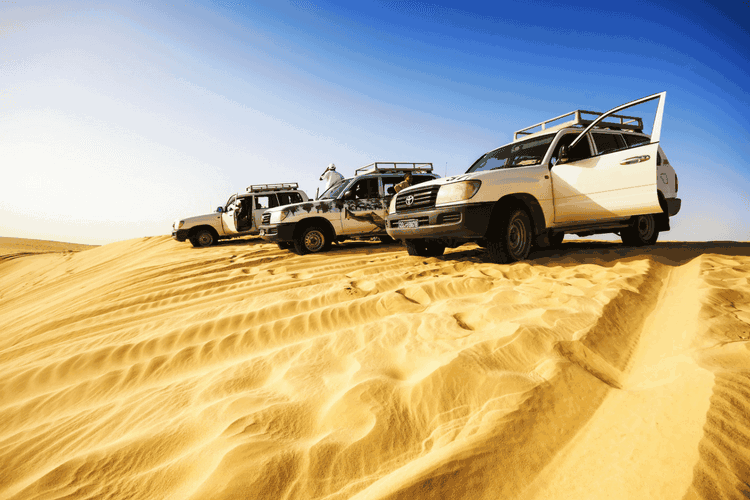 This safari is 6 hours of pure fun. The desert has many treacherous dunes with crazy peaks and falls. So, how about taking an SUV and conquering these dunes? Expert drivers take you dune bashing which is as exciting, if not more exciting, than a roller coaster ride. This activity will get your heart rate going.
After enjoying this, you can relax as the tour heads to the Bedouin desert camp. Here, you can experience how the original settlers used to live in the desert, and indulge in their lifestyle. You can get your hands painted with Henna, try Arabic clothes, smoke shisha and drink authentic Arabic coffee. The nights ends in grand style with belly dancing performances and a delicious BBQ dinner comprising vegetarian and non-vegetarian delicacies. It's the perfect end to an exhilarating evening.
Premium Desert Safari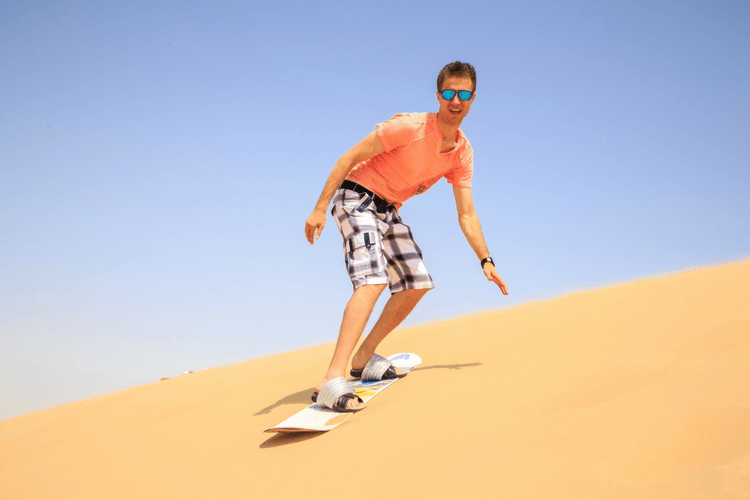 Explore the beauty of the desert in the Premium Desert Safari. What makes it different from other safaris is the personalized service you receive at the desert camp. After the stupendous dune bashing ride through the desert, you can come and unwind at the desert base camp. There are many activities that you can enjoy here like sand-boarding on the nearby dunes. You can also experience the excitement of holding a falcon on your wrist. For dinner, you have a refined menu of salads, BBQ delicacies and a scrumptious main course. The night ends with a classic performance by belly dancers and Tanura artists. The hospitality will make you want to enjoy this tour longer.
Overnight Safari
If you cannot get enough of the beautiful Arabian desert, this is the safari for you. After enjoying the evening in the desert dune bashing, sand-boarding, and camel riding, you come back to the Bedouin desert to enjoy other activities and dining in front of a bonfire, where you are served an assortment of delicious BBQ food, salads, main course and desserts.
You spend the night in tents in comfortable sleeping bags with blankets. You also get unlimited tea and coffee. It's a wonderful experience. In the morning, you are served a delicious breakfast and then you depart to further explore the beauty of the desert.
Red Dune Safari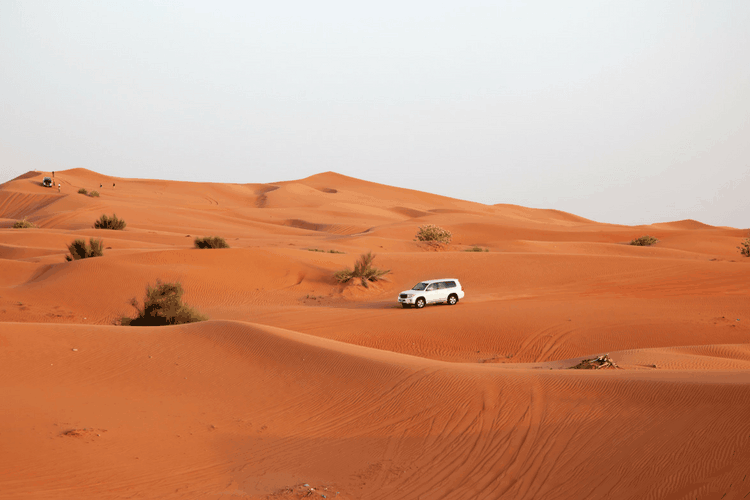 The Red Dune Safari is all about the desert. Most people think of deserts as places full of sands and cactuses. However, there is so much more in this terrain. There is rare flora and fauna and other sights and attractions. In the safari in the desert, you indulge in fun activities like sand-boarding in the soft, smooth sand, which is a lot like snow boarding. You can also have a fun ride on the camel going in a back and forth motion as the camel jauntily walks about. After getting a taste of the desert, you return to camp where you get a delicious and are entertained by professional belly dancers. You are guaranteed to have the time of your life.
Dubai has many experiences to offer, including the Abu Dhabi City Tour as the capital city is quite near Dubai. Dubai also has many other desert safaris and dhow cruises that you would love. It is a city that offers unlimited experiences to different kinds of travellers. For adventure seekers, they have safaris, for romance seekers, they have dhow cruises, for shoppers they have the world's finest malls and markets. Dubai has it all. So, if love to travel, Dubai is a city that you must try.