One of the best ways to truly enjoy Dubai is by partaking in some different Arabian adventures. Almost everybody visits the amazing attractions in the city. We also see them on TV and read about it. They are fun, but almost everyone enjoys them. Why not do something different that very few people visiting Dubai can boast of. Why not do something crazy and different like camping in Dubai desert. Almost 80% of UAE is desert land, and there are many camping options in around Dubai, that promise and adventure like no other.
Desert Safari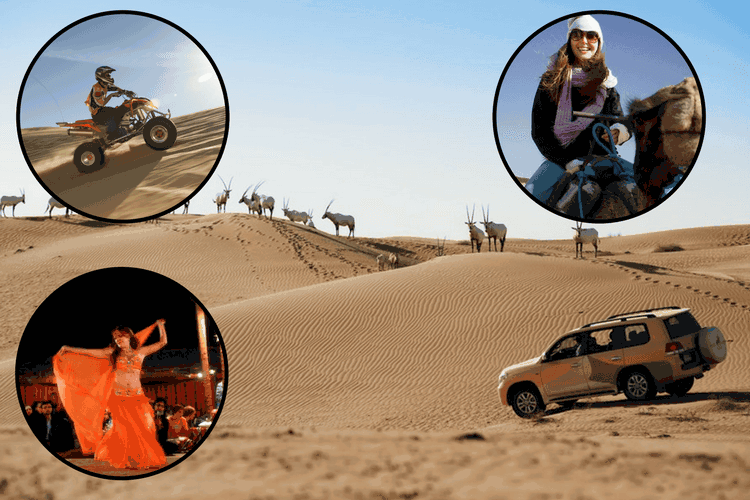 Desert safari tours is a wonderful activity that is quite popular with tourists. In the safari, you are taken to the desert in 4X4 SUV Jeeps that take you over the sand dunes for some exciting dune bashing. You also have the option of quad biking, sandboarding and camel riding. Now comes the camping part. You are taken to desert camp where you can indulge in activities like Henna painting, shisha smoking, photography, etc. In the end, you served a delicious BBQ dinner by the bonfire while you are being entertained by Belly and Tanoura dancers. Staying overnight at the camp is also fun as you get sleeping bags, and blankets. In the morning, you are served a delicious breakfast. It cannot get better than this.
Hajar Foothills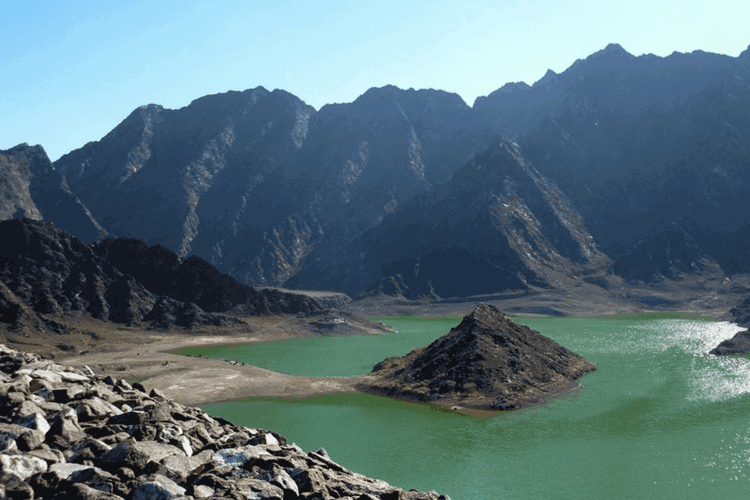 Near Dubai, there is a majestic mountain range called the Hajar Mountains. Near the villages near the mountains, there are many wadis where you can camp and enjoy the waters. Take a strong 4X4 SUV as the hilly terrain is difficult to navigate. Also, you have to drive through the desert, so with a strong car, you can indulge in some light dune bashing. The wadis are beautiful places where you can take a dip and camp. The villages nearby have markets and restaurants, so food will not be a problem.
Hatta Mountain Desert Safari
Though not much camping is involved in this activity, the Hatta Desert Safari is one of the most fun desert activities you can do in Dubai. In this safari, you are taken on a long drive through the golden desert, where you can enjoy dune bashing. Once you reach the Hajar Mountain, you are taken though some more adventurous mountain trails. The safari also involves stopping at wadis where you can enjoy a cool swim. Your final stop is in the Hatta Heritage Village, where you can learn about the life of the original settlers of Dubai. You can also visit the markets. Dinner is arranged for at the Hatta Fort Hotel. This safari is a great way to enjoy the hilly terrain near Dubai.
Beach Camping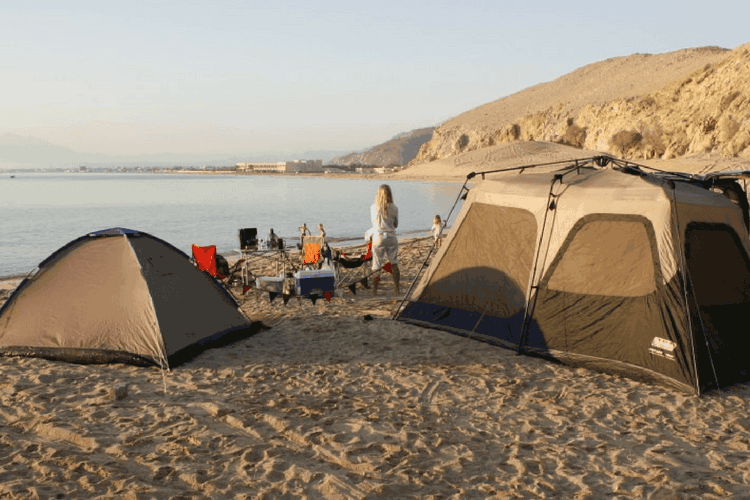 We've seen desert camping Dubai. We've seen mountain camping. Now it's time for the beach. Dubai has a wonderful shoreline, and it is a great place to camp. Head to Umm Al Quwain, where you can camp by the waters and have a relaxing time. Al Rafaah is the place where you can safely camp. Take a fishing pole with you, so you can also fish in the nearby waters. However, don't forget to obtain a fishing license, as they are compulsory in Dubai. You can also take a small kayak and explore the mangroves near fishing villages. Beach camping is guaranteed to relax you and put you at ease.
Beach Camping in Abu Dhabi
Abu Dhabi is an equally beautiful city located close to Dubai. It also has wonderful beaches where you can enjoy camping. The first thing you enjoy is the drive from Dubai to the Al Dhafra beach in Abu Dhabi. The outskirts of Abu Dhabi has many wonderful sights. Once you reach the beach, you can camp and enjoy activities like fishing, and snorkelling. This beach is home to amazing marine life, so snorkelling is a good way to enjoy Al Dhafra. This camping trip promises to be a memorable one.
Enjoying Arabian adventures is the best way to live it up in Dubai. Be it camping in Dubai desert, or taking an adventure ride through Hajar Mountains, there are so many ways you can make your Dubai trip memorable. There's no need of doing things all tourists do. Do something different and have the trip of a lifetime.